TIRE CHANGING | WHEEL BALANCING | OIL CHANGES | BRAKE SERVICES | ADAS CALIBRATION | AND MORE !!
Our patent-pending tracking system allows you to change the configuration of onboard equipment to accommodate a wide range of mobile services including tire changing, wheel balancing, brake services, oil changes, ADAS calibration and more ! Equipment can be loaded and unloaded with a pallet loader, then easily guided into place with a built-in roller system. Once in place, each machine is affixed to the vehicle floor with a heavy-duty anchoring system. Create the service van you need on a daily, weekly, or monthly basis to do the work that keeps your customers happy.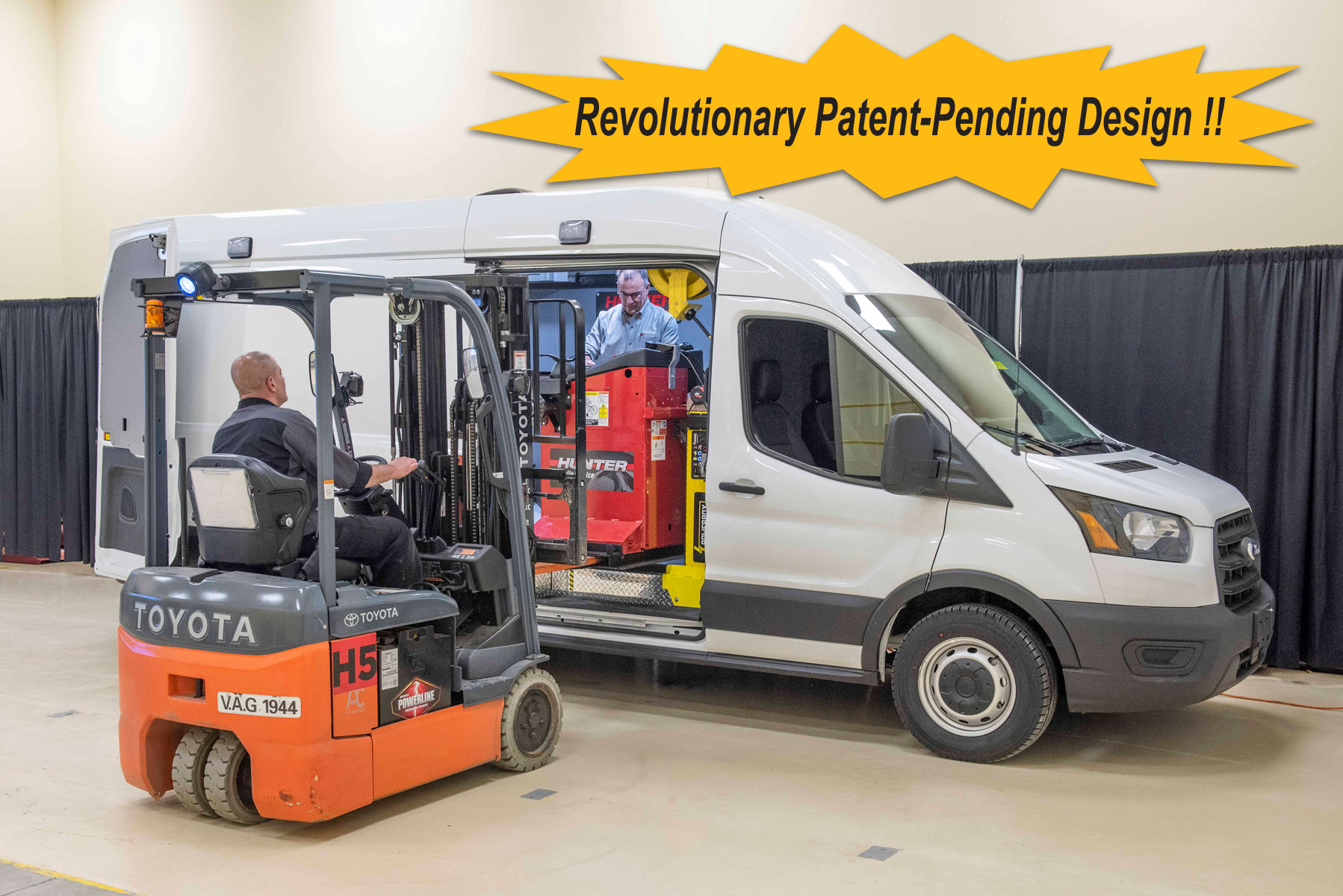 AN INTERCHANGEABLE PALLET SYSTEM
Our revolutionary new design allows you to pallet-load the equipment you need for the work you want to do. Need to do mobile tire service today and oil changes tomorrow ? This multi-purpose approach give you and your business the flexibility to deliver multiple services from the same van.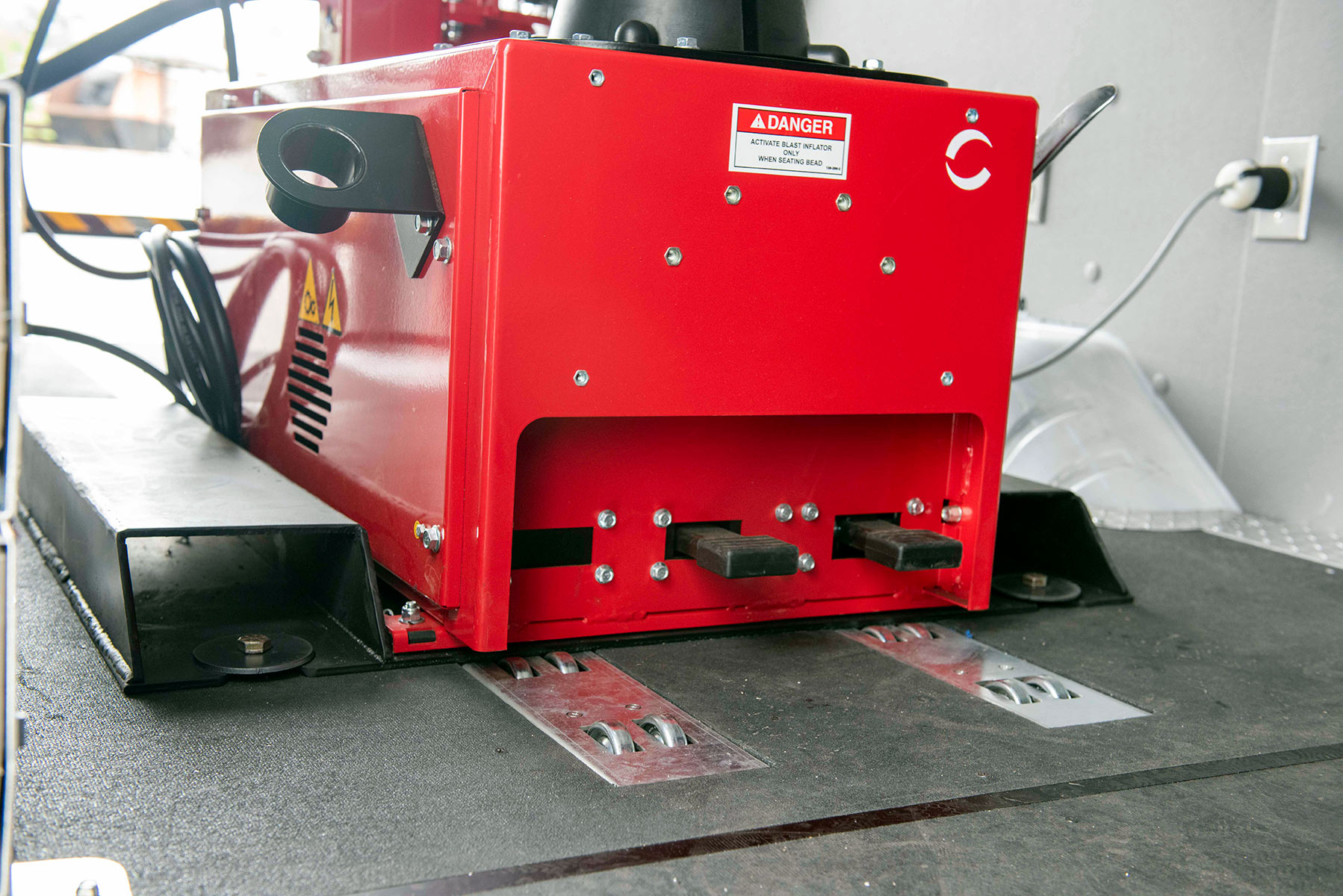 PATENT-PENDING TRANSFORMER-TRACK
This new high-end tracking system is built into the van providing you with an easy, safe and secure way to load equipment in and out. Based on our in-lab testing using a 2-person team, we were able to configure a mobile tire van – tire changer, wheel balancer, and stock of tires – in less than 10 minutes !