Up-fitting tool trucks has been at the core of our business since the beginning. We've pioneered new and better ways to configure, carry and display the full range of tool solutions you need. Of course, at the end of the day, that simply means better sales for you. Our approach begins by spending the time necessary to understand your functionality requirements, your technology requirements and your business requirements. And we already understand the need to provide you with a comfortable environment to work in and drive in every day.
So contact us today and we'll get going on your new or used tool truck. We provide services to all tool companies and we look forward to the opportunity to support the success of your business !
Hammer/Creeper display rack
Knife display
Floor drawers
Multi-drawer work stations
Display shelves with storage
Bungy cord ceiling
Ceiling & shelf lighting
Electrical panel
Converter & inverter
Receptacles & outlets
Hot water heater
A/C
AM/FM/CD
GPS
Backup camera
Rear stairs
Signage
Lighting
Burglar alarm
Full decal package
…and more !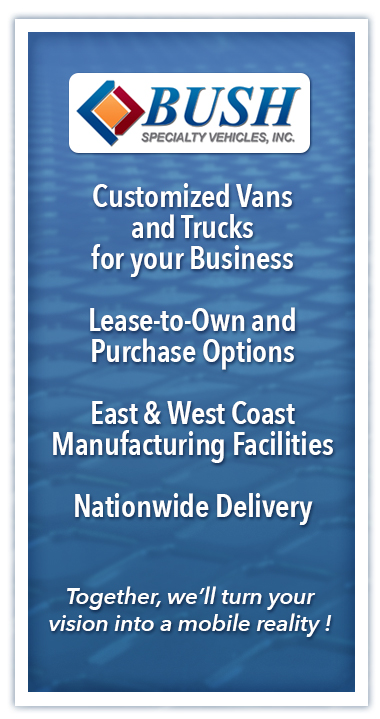 CHECK OUT OUR OTHER GREAT VAN OPTIONS: