MOBILE TIRE TRUCKS
SPRINTERS, FORD TRANSIT VANS AND BOX TRUCKS
Mercedes-Benz Sprinter 2500
170" Wheelbase
High Roof • Extended Length
Mercedes-Benz Sprinter 3500
Super Single • 170" Wheelbase
High Roof • Extended Length
Ford Transit T350 Van
148″ Wheelbase
Dual Rear Wheels
High Roof • Extended Length


Bush Specialty Vehicles and Custom Upfitters are proud to provide the exclusive mobile service and repair van solution endorsed by BMW North America !
In a world where providing convenience is a key to success, this proven MOBILE TIRE TRUCK will help drive your business growth and help you succeed. Equipped with the world's leading tire changing, balancing and alignment equipment from Hunter Engineering, this mobile van takes your services right to your customer's front door.
Tire changer
Compressor
Tool box
Wheel balancer
Generator
Work bench
Tire rack
Windshield Rack
Diesel generator
Tool storage
Air hose with reel
Electric compressor
Storage room for tires
Outlets and battery charging stations
Passenger side door access
Twin swing rear doors
Roof mounted lighting

Remote controlled awning

Cab-mounted transaction technology

Diamond plate flooring

Additional up-fit options and customization available!

Click above to watch the video for Sprinter Vans !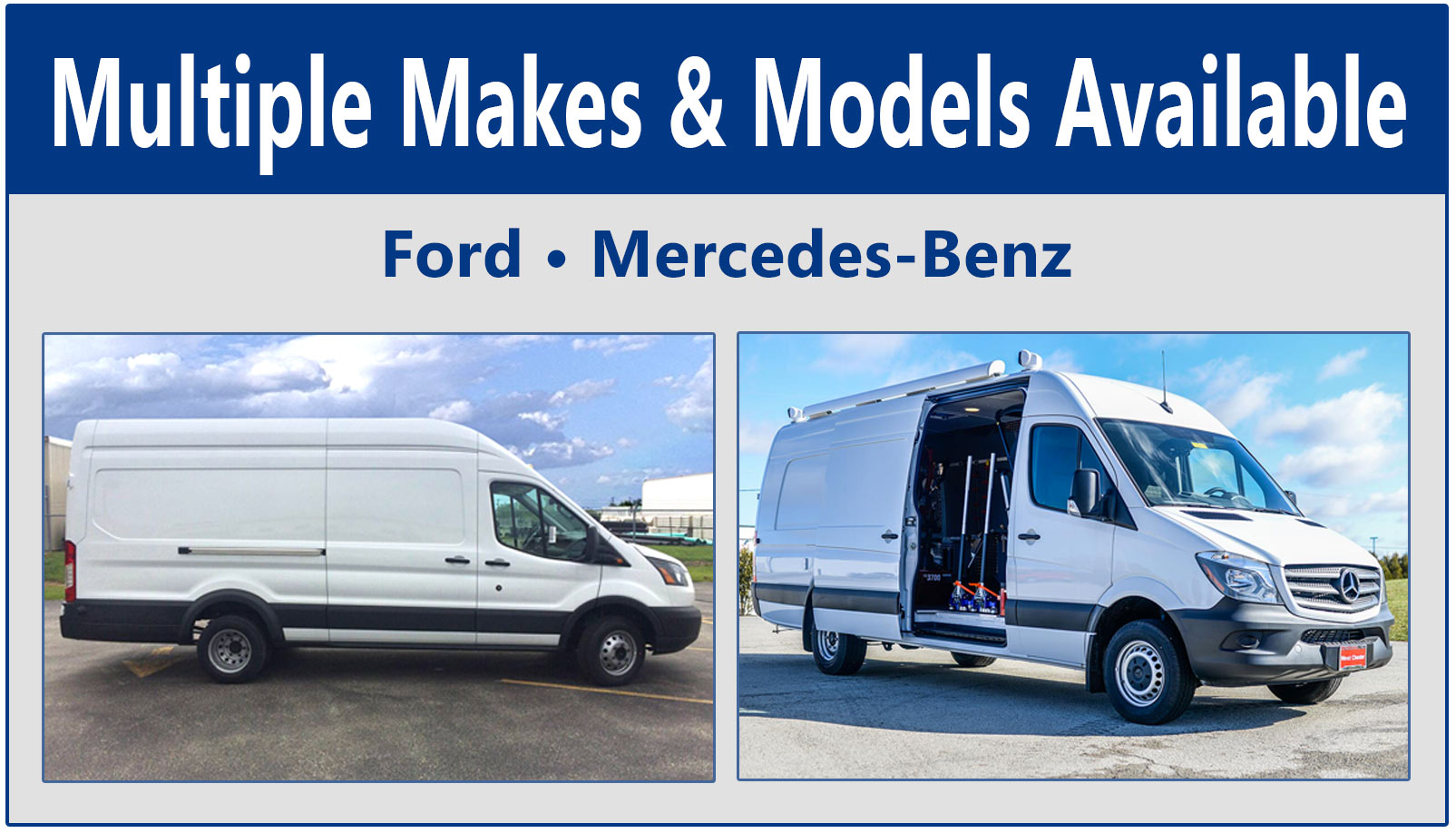 Contact Me Today !
Dave Bergamotto
Office: (973) 396-1333 • Cell: (973) 865-7182
Together, we'll turn your vision into a mobile reality!
CHECK OUT OUR OTHER GREAT VAN OPTIONS: