Promoting your business and your products at events is a GREAT way to build brand awareness and loyalty. These one-to-one direct interactions deliver a unique brand experience to your customers (and your potential customers) and provide a great opportunity to get first-hand responses, feedback and input. If you can imagine it, we can make it happen!
Video Game Stations

Beer Taps

Computer Consoles

Product Display

Portable Grills

Built-in food Preparation Stations

TV / DVD / Audio / Visual

Projection Devices

Custom Shelving / Racking

Diamond Plate Flooring

Electric Standby

E Trac for Secure Cargo
Backup Safety Cameras w/Color Monitor

Customized Lighting

Sound Systems

GPS / Navigation

Security Systems

Full Color Decal Wraps

Custom Seating

Mechanical Systems

Stair Access

Transaction / Purchase station

Storage

And More !!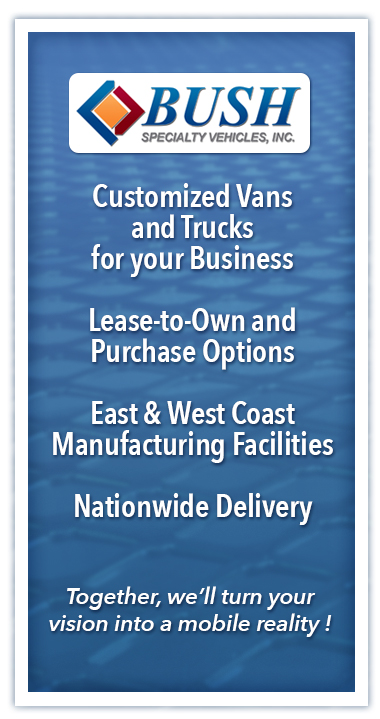 CHECK OUT OUR OTHER GREAT VAN OPTIONS: