Promoting your business and your products at events is a GREAT way to build brand awareness. These one-to-one direct interactions deliver a unique brand experience to your customers and your potential customers and provide a great opportunity to get first-hand responses, feedback and input!
As the retail world evolves, the concept of bringing the store right to the customer's doorstep is becoming increasingly more efficient, effective and affordable. Complete with display racks, storage, lighting, electronics, signage and the ability to process transactions, your mobile store can be equipped to do it all. And the best part is, you can drive it right to where the potential buyers are ! With colorful exterior graphics and a killer interior showroom, you'll get the attention–and the business.
Exterior decals
Full color decal wraps
Customized exteriors & interiors
Stereo systems
Gaming stations (Wii, Xbox and more)
Refrigerated vans & trucks
Beer taps
Computer consoles
Product display
Portable grills
Built-in food preparation stations
TV / DVD / audio / visual
Projection devices
Seating and tables
Carpeting
Refrigerators and refrigeration units
Mechanical systems
Stair access
Security alarm
Transaction / purchase station
Storage
…and whatever else you can think of ! Together, we'll turn your vision into a mobile reality !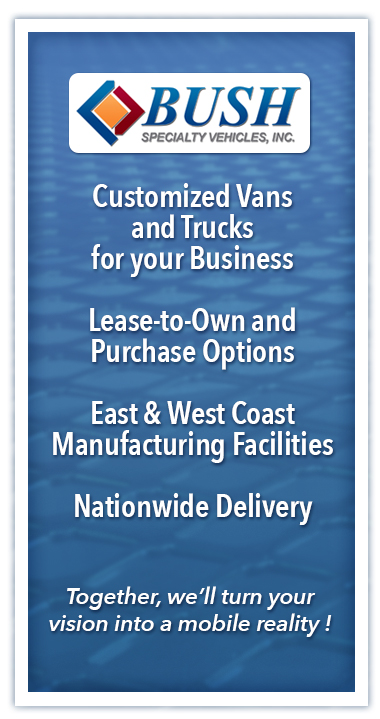 CHECK OUT OUR OTHER GREAT VAN OPTIONS: